Description
keyl8TM's 3 point mode of action starts by coating mineral surfaces with a membrane-like bi-layer which aids in the solubilization of otherwise insoluble compounds by dissolving, complexing, and chelating bound nutrients. Second, it initiates sustained microbial activity to build diversity and increase microbial competition, and third, it enhances plant tolerance to abiotic stress through increased plant function efficiency.keyl8TM may re-energize plant-soil biochemical processes and maximize the efficiency of mineral fertilizer inputs when used as directed.
Non-Toxic & Environmentally Friendly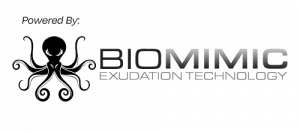 Eco Health Industries' all-natural Biomimicking Technology Platform selects for specific ratios of soil bacteria and fungi. By mimicking the work of natural plant root exudates, we can reduce the energy burden on young or stressed plants by supplying select carbons to encourage beneficial microbial activity. This is especially critical for young plant establishment and speedy recovery from stress.
Through proprietary combinations of organic compounds extracted from plants, we can foster the growth of either general fungi, general bacteria, or both, depending on the ecological succession framework of our target plants. In nature, the ratio of general microbial populations trends towards bacterial dominance in annual plants and trends towards fungal dominance in forest settings. Grasses trend to have an equal balance, tipping slightly to fungal dominance.
Fostering suitable microbial activity gives young plants a shove in the right direction, helping them put more energy into root and shoot development without creating a dependency on fertilizers.