Description
Acclim8's unique root exudation technologies allow you to fast-track the development
of microbial processes. By adding this blend of unique carbon sources that mimic root
exudates, Acclim8 will accelerate the production of microbial organic acids, enzymes,
and other metabolites into the soil matrix. This, in turn, releases locked-up
minerals and boosts plant immunity to environmental stresses.
Acclim8's minerals inputs are treated with an organic-acid chelation technology
that shields and protects the negative ion receptors allowing them to remain
bioavailable in soils. This chelation technology has proven to be 3X more
efficient than conventional fertilizer, reducing your carbon footprint. Let Acclim8 be
your ecologically focused input for nutrient availability and give your trees a fighting
chance with the latest scientific breakthrough in plant reestablishment.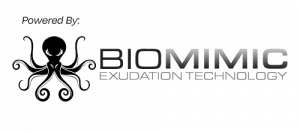 Eco Health Industries' all-natural Biomimicking Technology Platform selects for specific ratios of soil bacteria and fungi. By mimicking the work of natural plant root exudates, we can reduce the energy burden on young or stressed plants by supplying select carbons to encourage beneficial microbial activity. This is especially critical for young plant establishment and speedy recovery from stress.
Through proprietary combinations of organic compounds extracted from plants, we can foster the growth of either general fungi, general bacteria, or both, depending on the ecological succession framework of our target plants. In nature, the ratio of general microbial populations trends towards bacterial dominance in annual plants and trends towards fungal dominance in forest settings. Grasses trend to have an equal balance, tipping slightly to fungal dominance.
Fostering suitable microbial activity gives young plants a shove in the right direction, helping them put more energy into root and shoot development without creating a dependency on fertilizers.