Description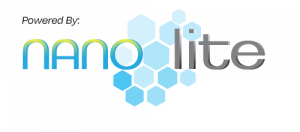 Hydr8's natural ingredients alleviate compaction, allowing more significant water and air infiltration in soils. Its crystalline structure within 2mm granules increases surface area by over 750 -1000 times per gram over coarse sand. Hydr8 increases the soil's ability to absorb and release water and nutrients, which aids in improving planting conditions and soil structure. This formula incorporates three proven soil amendments, biochar, zeolite, and humic substances, with proprietary additives that create synergistic results over individual treatments alone when combined.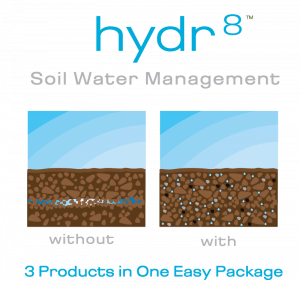 BIOCHAR
Biochar acts as a water & nutrient absorber and a microbial storehouse. This recalcitrant carbon is an essential component in productive soils to support proper soil structure and microbial life.  The key to manufacturing quality Biochar is in the selection of the feedstock inputs. Hard and semi-hardwoods are the best at ensuring strong pore structure and low heavy metals. Eco Health Industries sources Biochar made from a high percentage of maple, alder, and birch, as waste products of the timber industry of the Pacific North West.
ZEOLITE
Natural volcanic Zeolites support water & nutrient holding similar to Biochar and provide a breadth of trace minerals to the soil. Zeolites provide advantages to situations where sandy or loamy soils have a difficult time holding water and nutrients. Conversely, they provide high clay or organic matter soils with structural aggregation to permit adequate drainage. Loaded with essential trace minerals that recharge soils, Zeolites assist vital metabolic functions in plants that support immune defense compounds allowing plants to resist stress and disease naturally. Zeolites from the Rocky Mountains of British Columbia have a wide range of these minerals, and their addition to soils provides decades of supply for maturing plants.
HUMIC SUBSTANCES
Humates feed microbial life, chelate minerals, remediate toxins and work to deflocculate compacted and heavy clay soils. The Humate deposits of Western Canada have unique characteristics rarely found anywhere else on earth. These deposits originated from ancient freshwater lakes differentiated as Humalites, compared to more common forms of humates known as Leonardite, derived from saltwater deposits. These freshwater origins give low quantities of heavy metals and the highest fulvic acid content, making them the purest forms of humic substances on the planet.
**Download the Hydr8 Tech Sheet**