Description
A healthy soil predator/prey ecology helps to release nutrients in the soil solution and consume potentially harmful organisms. Microbial diversity has repeatedly been shown to foster overall ecosystem health, stability and resilience. Beneficial microbiology provides plants with Immune-Boosting Hormones and Plant Growth Promoting Enzymes which serve to strengthen Natural Plant Defense Mechanisms.
BeneBlend AG  is the first step in Integrated Pest Management that may help reduce infection rates and slow the spread of infection by fostering a competitive soil ecology. BeneBlend AG  may allow you the time to diagnose and target specific infection sites before significant monetary loss: reducing over applications of chemical controls and helping to mitigate pathogen resistance to chemical treatments. Incorporating BeneBlend AG  in your management practices may maximize the efficiency of fertilizers by increasing natural nutrient cycling and solubilizing soil nutrient reserves when used as directed.
Non-Toxic & Environmentally Friendly


As you can see in the illustrations below, simply filling the space left by a chemical application prevents the vacuum effect. However, the unintended consequence of fighting the vacuum effect with more chemistry creates a dependency cycle. Disease organisms can adapt to increased applications, leading to resistance and undermining the effectiveness of the very tools we so considerably require in agricultural management. Implementing a biological approach will help fight against disease chemical resistance, provide vigorous roots, cycle tied up nutrients, and compete with diseases.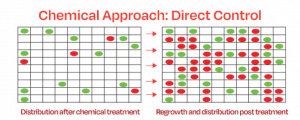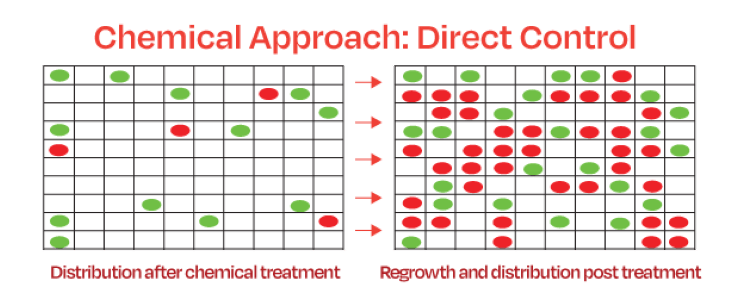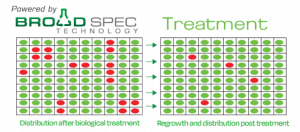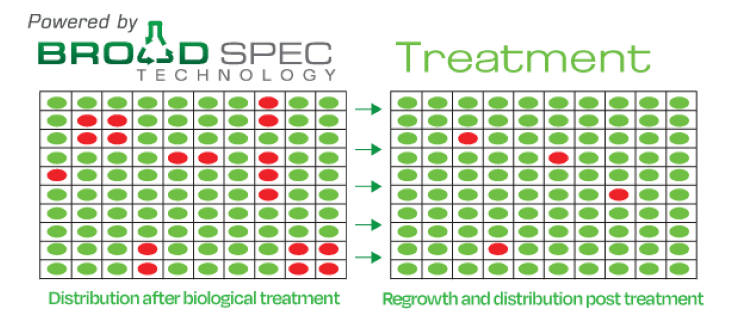 Implementing a biological approach in agricultural management should not be seen as a replacement for chemical pesticide use. Instead, we recommend using in conjunction with and rotation with conventional practices. Therefore, Broadspec Technology incorporated in BeneBlend AG is just another tool for Agricultural managers. Albeit, a darn good one.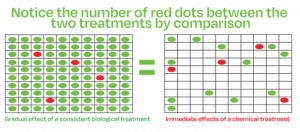 Fill the Void!